Granda Zuccheri is a company that has been operating since 1937 in the packaging and sale of all types of sugar in Italy and abroad.
The story of Granda Zuccheri is also the story of a family, all of them involved in this passion.
Granda Zuccheri was born "small" in 1937 in Venasca, a small town in the province of Cuneo, from the tiny but tenacious thought of a forward-looking and enterprising man, Chiaffredo Rinaudo.
Guido inherited the passion for sugar from his father Chiaffredo, enlarging the business that transformed itself from a small business into a structured and modern company. In the 70s, Guido decided to focus, the second in Italy to do so, on the pioneering activity of packaging in single-dose packets.
The story of Granda Zuccheri is also the story of a family, all of them involved in this passion. The third generation of the Rinaudo family is the one that currently runs of the company, and has its heart set so that the dream of grandfather Chiaffredo is enduring.
Fausto Rinaudo, Guido's son, continued the journey with courageous choices, which brought Granda Zuccheri to today holding a prominent place at the national level.
Rinaudo Holding is today the parent company that deals with management control, administration, accounting and human resources. Trae is the company that has made it possible to outsource the logistics activity within the group.
We firmly believe that companies are first and foremost made up of people, who come before any commercial contact. Big companies all start from daily commitment, from concrete things, from the little things. That's what we want our great little Granda Zuccheri to represent.
We still want to believe in dreams, which are the driver of our actions.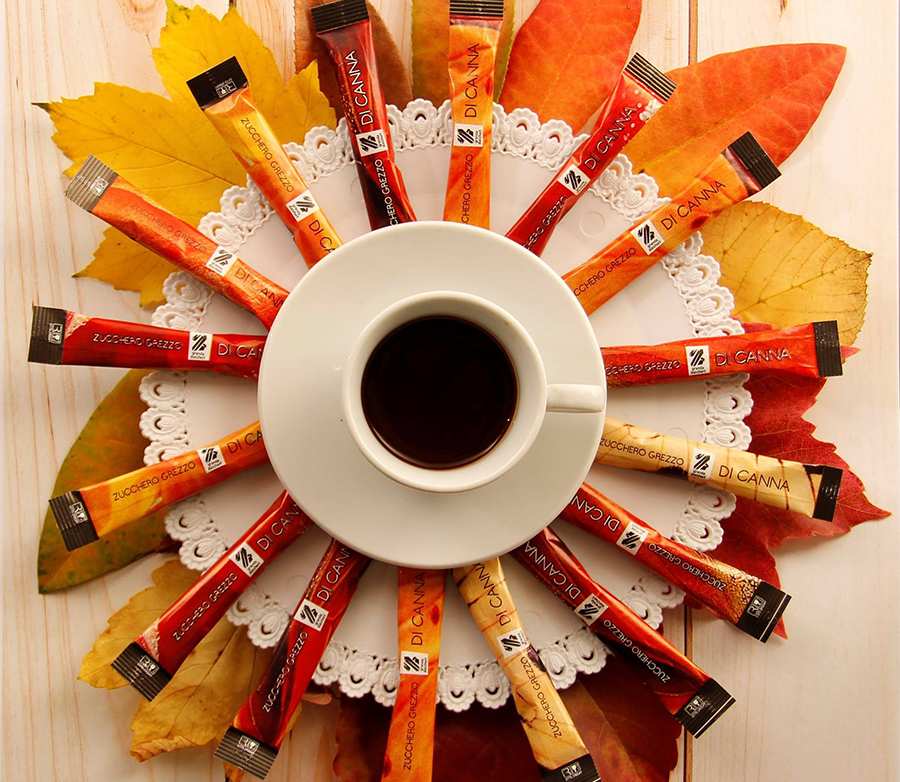 The services offered by Granda Zuccheri are the result of a passion cultivated over the years, handed down from generation to generation so as to continue to guarantee efficient service to the customer. The idea of selling sugar in single dose packets in 1973 was nothing less than a revolution in the field. Since then, we have set ourselves up as pioneers of innovation, with the intention of continuing on this path for the years to come.
We at Granda Zuccheri firmly believe in the centrality of the relationship with the customer, which is why we strive to provide a targeted and competent service. Since 1937, the activity has allowed us to understand what customers need and to promptly respond to those needs.